Autosol metal polish 75ml tube
Autosol metal polish 75ml tube

Ved mindre ridser og stærkt tilsmudsede overflader anbefales Autosol for at opnå det bedste resultat. Indeholder ikke silikone!
This incomparably superior, quality metal polish is our most popular product. It has won three international gold medals and is recommended by manufacturers, museums and restoration experts around the world. It safely and easily removes oxidation, corrosion, stains, and rust. It produces a brilliant reflective luster and leaves an invisible protective coating to ensure a long-lasting shine.
The surface should be dry and free from loose dirt before polishing. For a highly polished surface, apply a small amount of AUTOSOL Metal Polish to a soft microfiber cloth and rub vigorously in a circular motion. Do not allow AUTOSOL Metal Polish to dry. Buff to a high luster with a clean cloth.
Tip: Polishing and cleaning detail areas can be made easier by rubbing AUTOSOL into a polishing cloth first. This will help eliminate the polish mess that normally settles into etching and corners.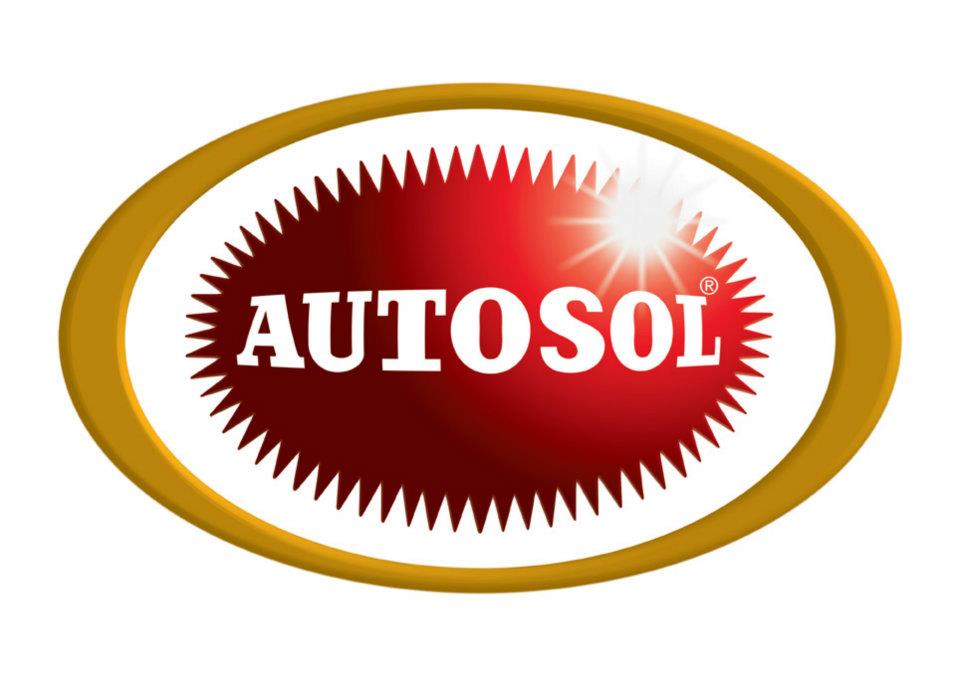 Genuine German Quality - Since 1929
Autosol is a leading manufacturer of metal polishes and surface care products with 3 manufacturing sites around the world and a global distribution network in more than 70 countries. Founded by Otto Durst, we've been dedicated to professional quality since 1929. Autosol products cater to discerning consumers for use on new and classic automobiles, motorcycles, luxury yachts, heavy duty trucks, household items & industrial projects.
Autosol is known for "A Brilliant Shine Every Time". Autosol's metal polish is the best-selling paste polish in the world. Autosol products make Do-It-Yourself projects easier for beginners and professionals alike. In addition to the full range of car care products manufactured under the AUTOSOL® brand name, we manufacture several "Original BMW" products, sold at BMW dealerships throughout the world. Autosol products are used by BMW, Mercedes-Benz, Audi and Volkswagen at factories in Germany, and at the Ford factory in Spain. We also manufacture car care products for Toyota, Nissan, Texaco and Shell.
To be chosen to supply car care products to the factories of both BMW and Mercedes-Benz is a unique and special privilege. This was possible only because of the superior and consistent quality of our products. We employ the leading chemists in Germany, and our manufacturing facilities are operated in accordance with the world's most stringent quality control practices. Being true to our German heritage, we take special pride in ensuring the quality and craftsmanship of our products. Autosol is founded on innovation, quality and a genuine passion for the beauty of a brilliant shine.
Several of our products have been awarded the prestigious Monde Selection gold medal by the International Institute for Quality Selections in Belgium. This worldwide competition includes products from over 3000 companies around the world. AUTOSOL® metal polish has won the gold medal three times, the maximum number allowable, after which it is distinguished as the "world's finest."